EUPRHA
European Universities on Professionalization on Humanitarian Action (EUPRHA) was a project coordinated by the University of Deusto and funded by the European Commission Lifelong Learning Programme which sought to contribute to the professionalisation of the humanitarian sector by promoting a competences-based framework for the education of humanitarian professionals. The project ran between 2011 and 2014.
About
EUPRHA was a network of 30 European universities, including 10 universities of the NOHA Network (Network on Humanitarian Action), two important humanitarian associations: the Sphere Project and the International Council of Voluntary Agencies (ICVA), a global network of non-governmental organisations, and the NOHA Alumni Community, a significant body of humanitarian professionals.
During the last three years, EUPRHA has worked on:
The Humanitarian Action Qualifications Framework (HA QF) - a qualifications framework that responds to the growing number of professions in the field of Humanitarian Action based on the European Qualifications Framework (EQF).
A European Map of humanitarian actors and educators (HA Map).
The identification of new skills and competences required in the Humanitarian field (HA Trends).
The concept of EUPRHA had its origins in the NOHA Network. The EUPRHA Network brought together existing NOHA universities and potential new partners from member states to work on core issues that would progress the sharing of humanitarian education.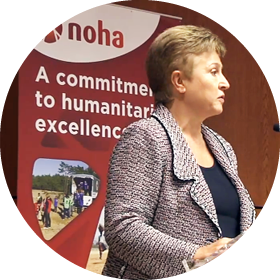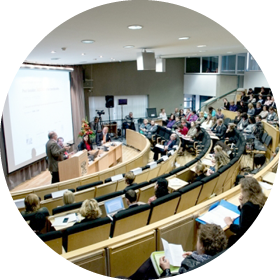 Timeline
EUPRHA & NOHA Dissemination Conference
June 2014, Brussels
EUPRHA Vilnius Seminar
November 2013, Vilnius
Project presentation
3rd World Conference on Humanitarian Studies
October 2013, Istanbul
Project presentation
Humanitarian Partnership Conference 2013
September 2013, Nairobi
EUPRHA Dublin Seminar
March 2013, Dublin
EUPRHA Warsaw Seminar
September 2012, Warsaw
Kick-off meeting
January 2012, Bilbao